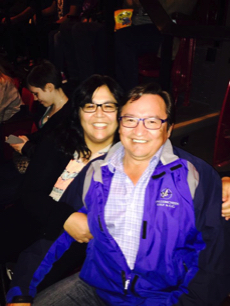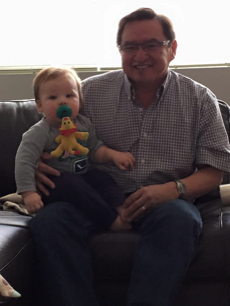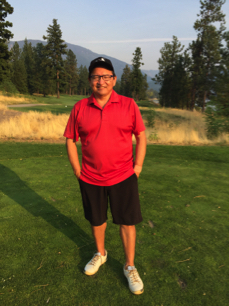 Rennie F. Genaille is a person of mixed ancestry, Saulteaux and Metis originally from the Keeseekoose First Nations reserve near Kamsack Saskatchewan. Rennie has a strong background in cultural teachings and traditional ceremonies, including drumming, singing, and is a competent Native American flute player. Rennie holds a MSW degree from the University of British Columbia; a BSW degree from Thompson Rivers University; a diploma from the College of New Caledonia, and a Substance Abuse Counselling Certificate from the University College of the Fraser Valley.
Mr Genaille is a registered member in good standing with the British Columbia College of Social Workers (RSW #9484), the BC Association of Clinical Counsellors (R.C.C.#10993), and holds an Indigenous Certified Addictions Specialist Level III (ICAS III #0067) with First Nations Wellness/Addictions Counsellor Certification Board. Rennie is also a registered service provider with the Crime Victims Assistance Program, and Veteran Affairs Canada.
Mr Genaille was a member of the counselling team at Round Lake Treatment Centre from April 2006-July 2013. Through out his tenure at Round Lake, Rennie has continually expanded his skill sets and knowledge of evidenced-based paradigms. Rennie is adept with integrating traditional forms of healing with mainstream modalities. Bridging the void between academia and cultural sensitive practices, is one of Rennie's greatest strength.
During his tenure with Round Lake, Rennie joined the faculty with the School of Social Work at Thompson Rivers University in Kamloops BC. As a Sessional faculty, Rennie instructed HUMS 1770 Introduction to First Nations Studies in Human Service Practice, SOCW 3540 Introduction to First Nations Issues and Human Services, SOCW-3530 Social Work Practice with Individuals, and SOCW-3590 Advanced Social work Practice with Individuals. This experience has truly enhanced Rennie's knowledge of evidenced-based mainstream modalities, particularly how these approaches can be adapted to an Aboriginal world view. Rennie practices from a Holistic Strength based, Client Centred approach, and strongly holds the philosophy that "Culture is Treatment".
Rennie resides with his wife Valerie on the Okanagan Indian Band, along with two feisty cats— Austin-Chalupa and Akando.
EDUCATION:
Masters of Social Work (MSW)
University of British Columbia – Okanagan, Kelowna BC.
Bachelor of Social Work (BSW)
With Child Welfare Specialization
Thompson Rivers University, Kamloops, BC.
Social Service – Pre-BSW Diploma Program
College of New Caledonia, Prince George, BC.
Substance Abuse Counselling Certificate
University of the Fraser Valley
PROFESSIONAL TRAINING:
Eye Movement Desensitization and Reprocessing (EMDR)
Session One: Saskatoon, Sask.
Session Two: Victoria, BC
Vancouver CBT & DBT Clinical Skills Conference
Vancouver BC (Facilitated by Jack Hirose and Associates)
Vancouver Conference: Children & Adolescents: Overcoming
Behavioural, Emotional & Learning Challenges
Vancouver BC (Facilitated by Jack Hirose and Associates)
Calgary Fall Conference: Healing & Treating Trauma,
Addictions & Related Disorders Conference
Calgary Alberta (Facilitated by Jack Hirose and Associates)
How to Become a Better Manager of People
Canadian Professional Management Services
Vancouver, BC.
Clinical Hypnosis Training
CSCH, Canadian Society of Clinical Hypnosis
Vancouver, BC
Beyond Fear: Working with Trauma Survivors
DR. Darien Thira Ph.D Vancouver, BC.
New Frontiers in Trauma Treatment
Dr Bessel van der Kolk, MD, Edmonton, Alberta
Advanced Innovative Practices in Clinical Supervision
Justice Institute of British Columbia
New Westminster BC
Additional Professional Training:
- Violence against women in Relationships- Elizabeth Fry Society
- Healthy Sexuality in Relationships
- Train the trainer HIV/AIDS Education
- Motivational Interviewing – Corrections Services Canada/Crises Line training
- Certified Critical Incident Stress Debriefing
- Non-Violent Communications
PROFESSIONAL ASSOCIATIONS:
British Columbia College of Social workers
In good standing, registration R.S.W. #9484
British Columbia Association of Clinical Counsellors
In good standing, registration R.C.C. # 10993
SUMMARY OF SKILLS:
• Conducts Traditional Healing circles/ therapy sessions / therapy groups / ceremonies.
• Competent Traditional Flute Player/Traditional Drummer and Healing Songs
• In-depth experience with group facilitation / one to one counselling.
• Experienced in intake & assessment / documentation / record-keeping / case management / consultation
• Educator/Teacher; Sessional Faculty Thompson Rivers University
• Wealth of experience accessing appropriate community resources.
• Excellent team player with great communication and interpersonal skills.
• Open minded and creative in problem solving / effective case conferencing.
• Clinical Supervision and Peer support services
• Informed with Tele-Health technologies
EMPLOYMENT HISTORY:
In Private Practice: Counselling services
Vernon BC
Splatsin First Nations Health Centre
Mental Health Clinician/Clinical Supervisor
Thompson Rivers University
Kamloops BC
School of Social work – Continuing Sessional-Faculty
Round Late Treatment Centre
Armstrong, BC.
Conference Coordinator
PG Nechako Aboriginal Employment & Training Assoc.
Prince George, BC.

February 18-19, 2012
January 3 -6, 2012
October 22-23, 2009
February 12-13, 2009
2009 - present
2012 – present
July 2013 - Present
January 2014 - Present
September 2012- Present
May 2001 – July 2013
January 2004 – June 2004
January 2012
April 2008
April 2006
April 2000
May 25–27, 2017
July 4-7, 2017
May 26-27, 2016
May 7-8, 2015
November 19-21, 2014
April 23-25, 2012